Save your favorite commands command
Not how to use the history of the terminal, on the contrary Go Terminal you can actually save your command as favorites and run them with a single click.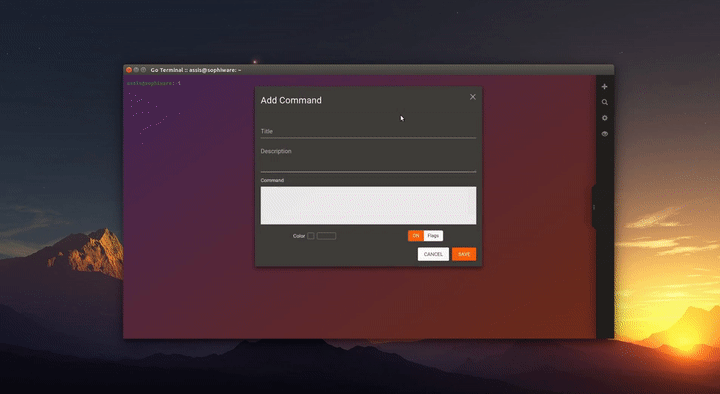 Create small interactive interfaces for your flags
This will not serve a simple ifconfig, but you can create interactive interfaces for more complex commands, such as the creation of a Docker container or crop a specific section of the ifconfig itself.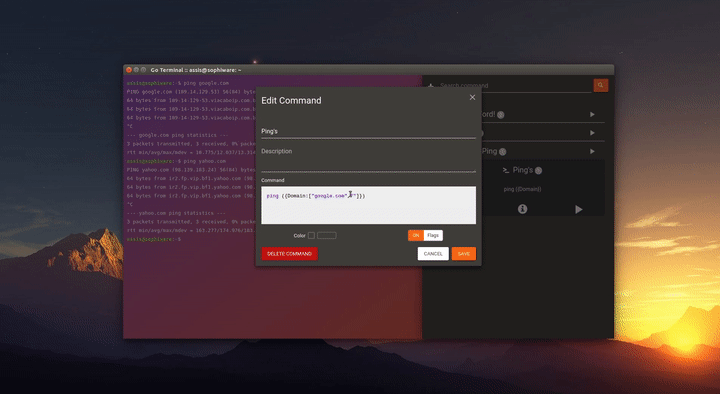 Beautiful interface and pleasant
The Go Terminal offers you a great interface customization tool for you to decorate your favorite terminal.